Personal care
Puracloth™
self foaming disposable wash cloth 8 pack
REF 808
Puracloth™ is a soft foam cloth for full and partial body & hair cleansing and moisturizing. Puracloth™ is skin friendly, non-sensitizing and free of preservatives. 8 Wash cloth for 8 body parts. For a full bathing experience.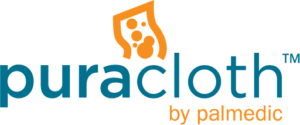 General information & advantages
• pH-Balanced
• Non-irritating
• Non-sensitizing
• Hypoallergenic
• CHG compatible
• Preservative and paraben free
• Neutral odour (unscented)
• Time saving
• Efficient
• Cost effective
Specifications
8 wash cloth for 8 body parts. For use with full body bathing, shampooing.
Perineal cleansing. Incontinence cleansing and meatal cleansing.
Suitable for children to geriatrics. Skin friendly, unscented, pH-balanced, non-irritating, non-sensitizing, hypoallergenic, CHG compatible, preservative and paraben free.
Sales information
Puracloth™ REF 808 self foaming disposable wash cloth
Selling unit: 720 PCS in an export carton*
*a selling unit contains 90 bags with 8 pcs each
Instructions for use
Hair
Face, neck, chest and abdomen
Arm and underarm
Arm and underarm
Leg and foot
Leg and foot
Back and buttocks
Perineum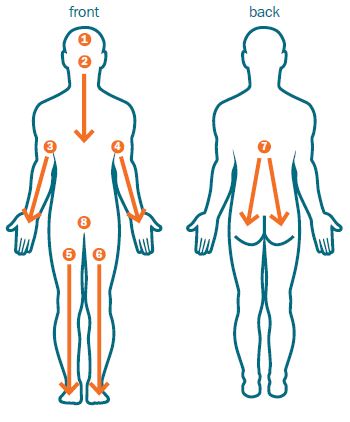 For all instructions for use in different languages please visit: https://palmedic.eu/puracloth-ref-808-instructions-for-use/
Order