Tailor-made


Tailor-made, according to your wishes.
Are you looking for a suitable solution to protect your equipment? Challenge us.
Microsure is a medical device company located in Son (Netherlands) founded by Eindhoven University of Technology and Maastricht University Medical Center in 2016. Their focus is to improve patient's lives through developing robot systems for microsurgery. Their current innovation is MUSA, the world's first surgical robot for open microsurgery. MUSA is designed in close cooperation with microsurgeons and engineers, specifically for microsurgical applications. MUSA provides superhuman precision for microsurgeons, improving both existing and promising new interventions within the field of microsurgery.
In close cooperation with the manufacturer, Palmedic designed and developed a tailor-made drape for Microsure's surgical robot for microsurgery (MUSA)
Are you looking for a tailor-made solution? challenge us!
tailor-made

Are you looking for a tailor-made solution to cover your equipment safe and clean? We are happy to help you. Together we will find a solution.
Worldwide

Palmedic exports her products to more than 45 countries worldwide and there are more and more satisfied customers.
Personal contact

Personal contact that is what it is all about. Developing new ideas and products together. The basis for a long-term cooperation.
Fast delivery

Waiting endlessly for your goods.? Not with us. We deliver as agreed.
Customer satisfaction

Are you satisfied? Then we are too, but we always go one step further.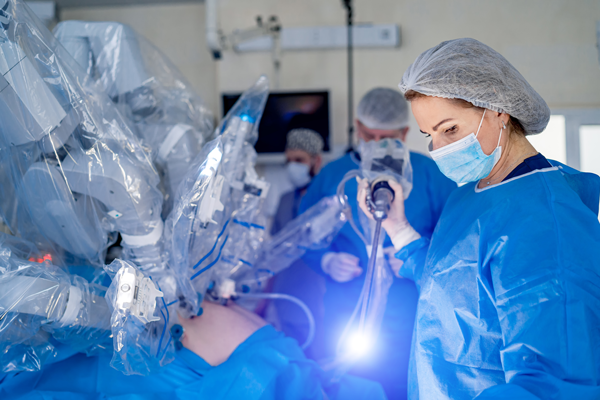 Palmedic listens, looks, observes and shares the knowledge they have. This creates the best collaborations with and best solutions for industry and medical professionals.